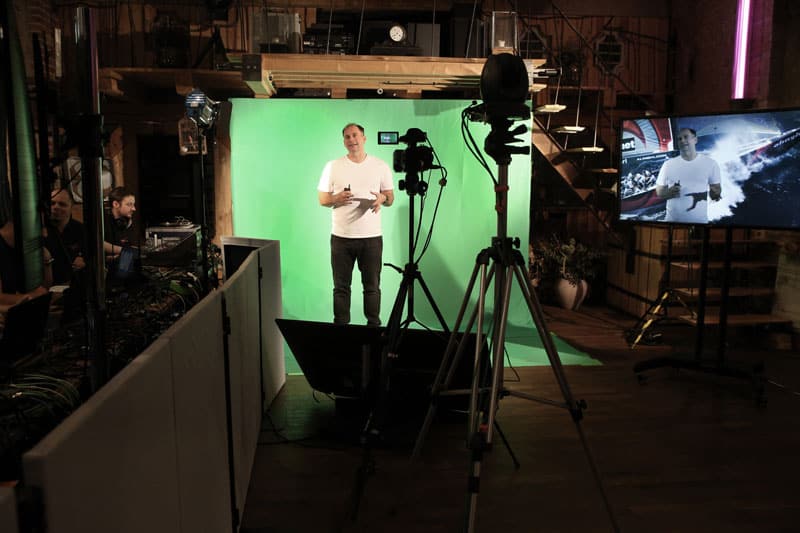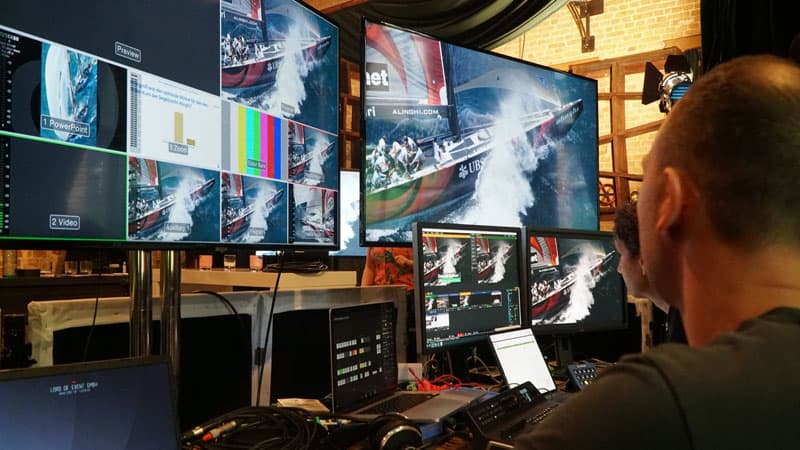 Greenscreen stage for up to 8 actors and variable backdrops for actual stage situations
ESSE16 on the first floor is the perfect place for your virtual event. Our green screen studio has a staging area of 20 m². In addition, we offer you a fixed set of essential technical equipment.
Three different stage areas are available in the house as a backdrop: A 20 m² theatre stage in Dizzle's Home, including a projection surface, and a convertible sound stage in the Soundspace.
We can support you with additional equipment and media specialists if you have special requirements for your online event. Long-standing cooperation with our technical partner ensures perfect technical implementation. For interference-free and stable transmission, the whole house has high-performance fibre-optic internet.
At Old Smithy's Dizzle, you book not only a convertible studio but also quiet rooms and seating areas for preparation, as well as an inviting bistro corner for catering during your online event.
Your online event, just like in your own home.
Individual media content on 7 m width and high resolution
At the heart of our location is Dizzle's Home, an optimal venue for your corporate presentation and upscale evening events.
Dizzle's home is not only highly versatile but also allows you to share individual company content as an animated display on our media wall.
Show high-resolution content on 7 metres width. We support you with media production and mix it live for you.
Book our media team and broadcast moving content.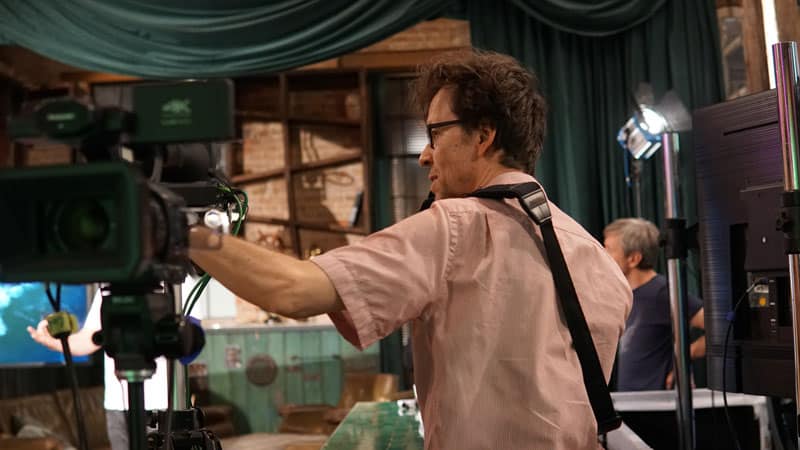 Real-time documentation of events by our film team.
We start documenting your event while you are still presenting or celebrating: Our camera team captures all the impressions and starts the first cut during the event. You will receive the first rough cut of your memory directly afterwards.
We work with professional filmmakers and media producers who know our location. Essential lighting in all rooms, which can be changed centrally depending on the mood, gives the documentation of your event that unique ambience.
Book our film team and capture your event in moving pictures.
Memories in pictures directly after your event.
Book our photographers for your special moments!
Our photographers capture the special moments of your event without you necessarily noticing. You will receive the first photos directly after the event.
Or would you like to involve your participants consciously? No problem. We make our photo corner available for you to take selfies. You will find the images directly in your individual and closed virtual photo gallery.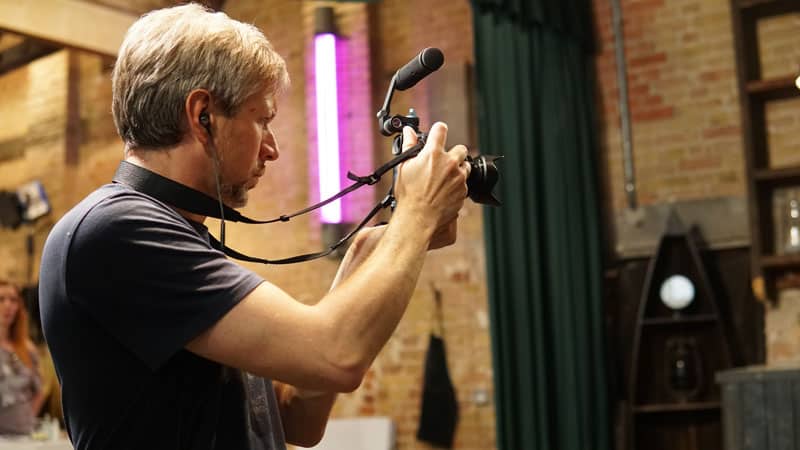 Old Smithy's Dizzle is more than just a place. The O.S.D is a philosophy.
A stunning setting for product presentations, dinners, weddings, concerts, readings, PR & listening events, theatre performances and workshops in a cosy atmosphere.